Knights Golf Tournament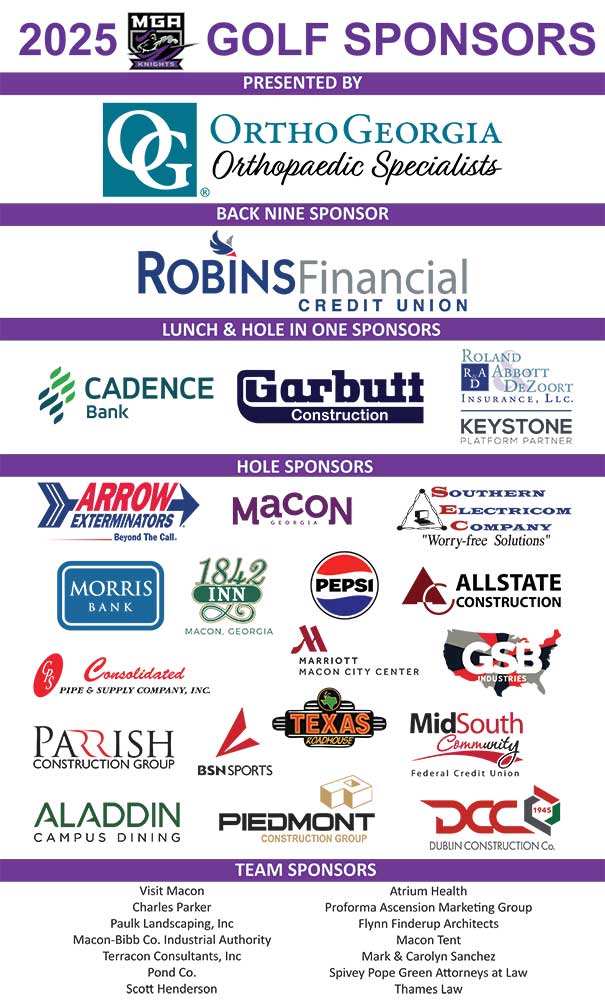 Thank you for your generous support of the Third Annual Knights Golf Tournament on May 8th raising more than $36,000 for our ten varsity athletic teams. Student athletes are among our most successful students and we are committed to ensure their success at Middle Georgia State University.
We hope to see you next year!