Board of Regents Eliminates Special Institutional Fee, Adjusts MGA Undergraduate Tuition Rate
Author: News Bureau
Posted: Tuesday, April 12, 2022 4:00 PM
Categories: School of Business | School of Arts and Letters | Students | School of Education and Behavioral Sciences | Pressroom | School of Aviation | School of Computing | School of Health and Natural Sciences
---
Macon, GA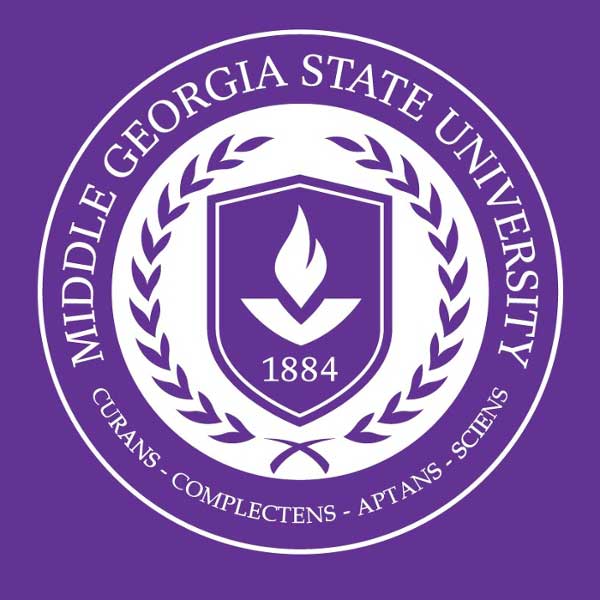 The Board of Regents of the University System of Georgia (USG) on Tuesday, April 12, approved an undergraduate tuition adjustment plan to align Middle Georgia State University's (MGA) tuition rate with other Georgia public institutions that are classified as state universities. This change will be effective fall semester 2022.
MGA's per hour undergraduate tuition rate will increase from $113.67 per credit hour for in-state tuition to $131. For full time undergraduate students taking 15 credit hours per semester, this is an increase of $260 tuition per semester. The new out of state tuition rate is $484 per credit hour, an increase of $64. The undergraduate tuition adjustment for the upcoming year will be the first of a three-year plan that has been thoughtfully crafted to provide much needed wrap around services that support student success.
The increased costs to undergraduate students this fall will be nearly offset by the Board of Regents decision to eliminate the Special Institutional Fee. MGA dropping the Special Institutional Fee will lead to a total fee decrease of $250 for undergraduate and graduate students taking five or more credit hours and $125 for those taking four or less credit hours.
"Middle Georgia State University remains Georgia's most affordable public university, with one of the lowest tuition rates of any public university in the Southeast," said Dr. Christopher Blake, MGA president. "One of our core values is stewardship, and this adjustment allows us to be even stronger stewards of our commitment and resources in support of our students' success."
The additional resources that will result from the tuition adjustment will allow Middle Georgia State to begin funding services that other state universities offer to ensure students have exceptional academic and enrichment experiences while pursuing their degrees. Those services range from creating a first-year experience program for freshmen to adding academic success coaches to enhancing residential life for students who live on MGA campuses.
"I appreciate the Board of Regents recognizing the work Middle Georgia State University has done to meet every milestone for becoming a state university," Blake said. "As MGA continues to grow academically, we also work towards growing a more enriching campus culture that will greatly benefit our students now and into the future."
The University System of Georgia groups its 26 institutions into four categories: research universities, comprehensive universities, state universities, and state colleges. In 2015, the Board of Regents approved MGA's status change from a state college to a state university. Over the past seven years, the University has worked to raise its accreditation from Level II accreditation, offering baccalaureate degrees, to achieving Level V accreditation, offering doctoral degrees, with its regional accrediting body, the Southern Association of Colleges and Schools Commission on Colleges (SACSCOC).