MGA's Museum Of Technology Launches Monthly RetroTech Series
Author: Sheron Smith
Posted: Monday, January 23, 2023 12:00 AM
Categories: Events- Public | Pressroom | School of Computing | Faculty/Staff | Students
---
Macon, GA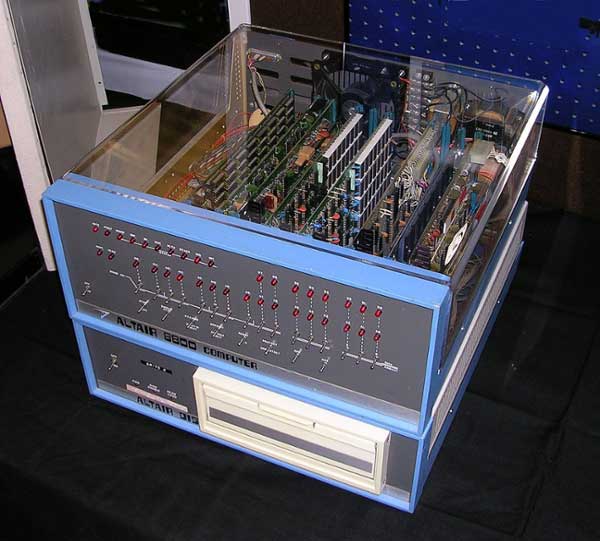 The Museum of Technology at Middle Georgia State University (MGA) is launching a series of "RetroTech" seminars – including one featuring a rare, working ALTAIR 8800 - to highlight the gallery's collection of vintage computers and other artifacts.  
RetroTech sessions, each lasting one hour, will be held from 11 a.m. to noon the last Wednesday of each month. The museum is located on the first floor of MGA's Macon Campus library.  
"This is another way for us to encourage students, employees, and anyone in the community interested to interact with our collection and the volunteers who keep it running," said Tina Ashford, an associate professor of information technology and the museum's faculty curator.   
Three seminars are scheduled for this spring:  
February 22: "The Unveiling of the ALTAIR 8800" with guest Paul Hutcheson. Hutcheson, an MGA graduate, is placing his 1978 ALTAIR 8880, which has been restored to working order, on permanent loan at the museum. As described in Wikipedia, the ALTAIR is widely recognized as the spark that ignited the microcomputer revolution as the first commercially successful personal computer. Hutcheson served in the Air Force for 24 years and continued his service as a government contractor at Robins Air Force Base for another nine years. He holds a B.S. in information technology from MGA.  
March 29: "Tandy 1000 vs. IBM PCJr." At this seminar, both systems from 1984 go "monitor-to-monitor" to see which was the better computer.    
April 26: "Time Line of Gaming Consoles."  A look at the history of gaming consoles, with live play on the Atari 2600, Sega Genesis, Nintendo GameCube, and more.  
Ashford and MGA's School of Computing founded the Museum of Technology in 2018 to "preserve important technological artifacts that chronicle digital life and to inspire current and future generations of students, educators and the public by learning lessons from the past." The museum currently features 10 display cases and nearly a dozen working vintage computers and gaming consoles for visitors to use. In addition, the museum houses a collection of vintage computer magazines and books from the 1970s and 1980s, along with software in the original packaging. The collection is rotated periodically to keep the displays fresh.  
Reserve a seat for any of the RetroTech seminars by emailing MoT@mga.edu or simply come by the MoT at 11 a.m. on the day of the seminar. Updates and details will be posted to facebook.com/MGATechnologyMuseum. For more information, contact Ashford at tina.ashford@mga.edu or call 478-471-2801.