MGA's Dublin Campus Partners With Dublin City Schools To Offer Dual Enrollment
Author: News Bureau
Posted: Tuesday, March 28, 2023 12:00 AM
Categories: Faculty/Staff | Students | Pressroom | School of Health and Natural Sciences
---
Dublin, GA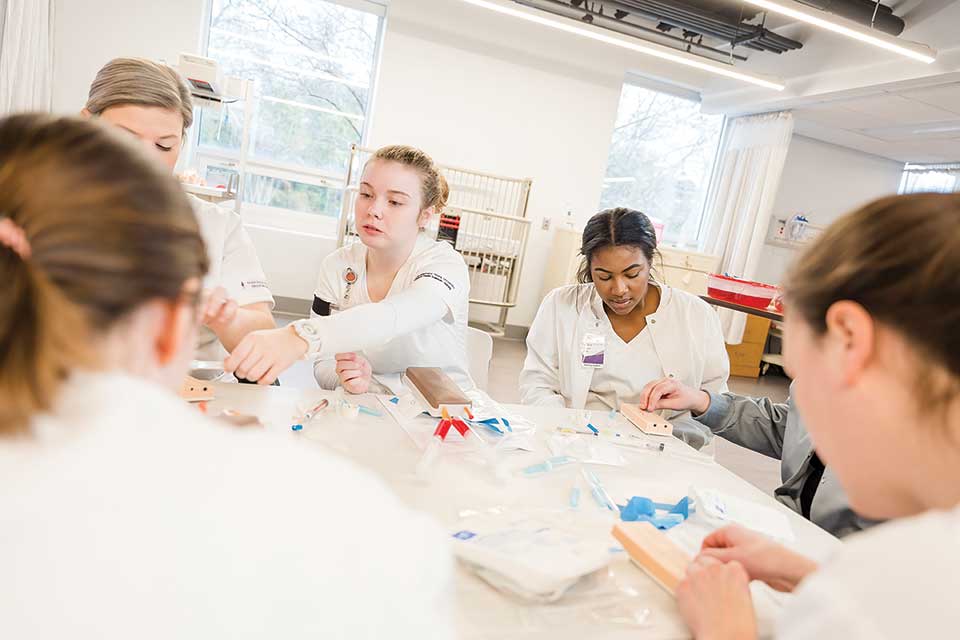 Middle Georgia State University's Dublin Campus is partnering with Heart of Georgia College & Career Academy to offer core courses and a potential path into the nursing program to dual-enrolled students.
Through the partnership, which begins this fall, high school students at the Dublin academy could take up to 26 credit hours of core courses. After the students complete those courses, they could seamlessly gain admission into MGA's associate's or bachelor's degrees in nursing based on the Dublin Campus, as long as they meet the required GPA and other criteria.
The Heart of Georgia College & Career Academy is part of Dublin City Schools.
"We are excited about the potential of this partnership," said Dr. Tara Underwood, dean of the Middle Georgia State (MGA) School of Health & Natural Sciences. "Our Dublin Campus is set up extremely well to offer dual-enrollment courses to students, especially to those interested in nursing careers."
MGA recently completed a $6.8 million renovation and expansion at the Bellevue Road campus to expand nursing space, equipment, and faculty. Located near Carl Vinson VA Medical Center, the campus is designed to produce highly skilled healthcare graduates to help meet the area's professional workforce needs.
"Nursing is one of the most in demand fields in the state of Georgia," said Dr. Fred Williams, superintendent of Dublin City Schools. "To have a facility that Middle Georgia State University has put together here in Dublin is absolutely amazing.  Dr. Tara Underwood, her staff, and all the folks who are part of the School of Health and Natural Sciences are to be commended. It gives our young people a chance to live, play and learn right here in their own backyard.  With the high-tech amenities this facility has and through dual enrollment, our students will have a fast-track through the university.  We are setting our people up for success, and I am peacock proud." 
Georgia's dual-enrollment program gives academically eligible students in the 11th and 12th grades to take approved college courses. The state, through the Georgia Student Finance Commission, pays tuition for dual-enrolled students to take up to 30 semester credit hours.
MGA and Dublin City Schools expect about 35 Heart of Georgia students to participate in the dual-enrollment initiative this fall. Dublin City Schools will provide bus transportation to the Dublin Campus to take their core courses.
Part of the University since 1983, MGA's Dublin Campus currently offers bachelor's and associate's degrees in nursing, an associate's in health science, and the core curriculum.
The Heart of Georgia College & Career Academy serves about 140 students in grades 9-12.
Students interested in the dual-enrollment program with MGA may contact Ben Lanier, Dublin City Schools' CTAE director & the CEO of the College and Career Academy, at ben.lanier@dcsirish.com. The contact at MGA is Andrea Blackshear, dualenrollment@mga.edu or 478.841.0037.