The Loneliness Epidemic: A Q&A With Dr. James Collins
Author: News Bureau
Posted: Tuesday, April 11, 2023 12:00 AM
Categories: In the News | School of Education and Behavioral Sciences | Pressroom | Faculty/Staff
---
Cochran, GA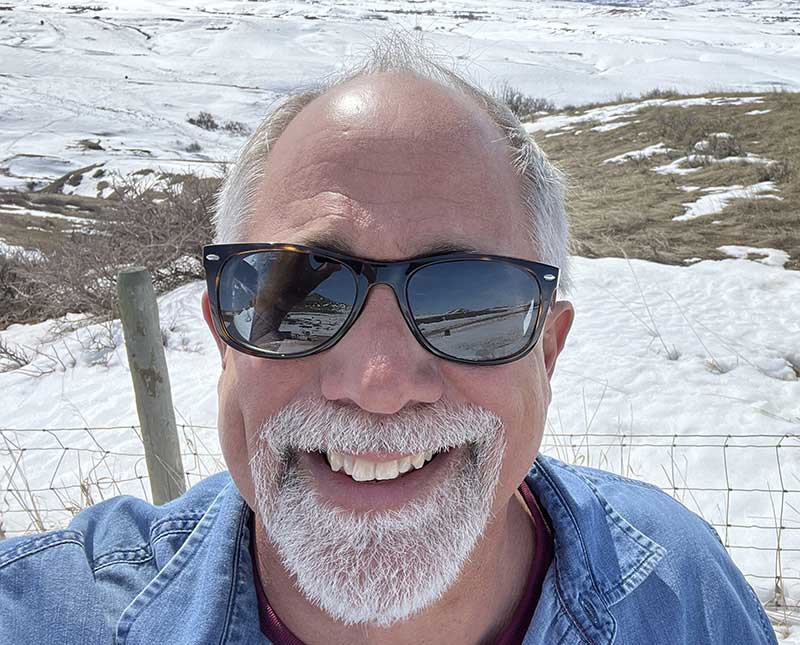 Americans are lonely.
That's the finding of a number of recent studies. Loneliness among Americans was prevalent even before the COVID pandemic, which only increased isolation among many people. A pre-pandemic report from the National Academies of Sciences, Engineering, and Medicine found that in 2020 more than a third of people over age 45 described themselves as lonely.* Some surveys reveal that around 60 percent of people in the U.S. report feeling lonely on a regular basis.**
We asked Dr. James Collins, MGA professor of psychology, to provide some perspective on the American epidemic of loneliness.
What do you think are the main causes of loneliness in the United States, and how have these factors changed over time?
Human beings are social animals.  We have evolved physiological and psychological systems as social creatures.  Our sociability is essential our individual and collective survival!  This history has always required the actual physical presence of other people in our lives.  Today we have less and less of that actual physical presence, which results in loneliness, psychological disorders, and even physical illnesses.
How did the pandemic contribute to the prevalence of loneliness?
We were told to physically isolate ourselves and stay away from those most vulnerable to pre-pandemic loneliness.  COVID-19 only accelerated existing trends.
How has the prevalence of technology and social media affected people's social connections, and do you think this has contributed to the rise of loneliness in America?
Modern America increasingly uses technology for its own sake and less as a tool to achieve another goal.  This seems to be especially true for social media, where these artificial means for connecting with others begins to take the place of actual connections.  Technology, especially social media, commands our attention, consumes our time, and quickly overwhelms us with superficial exposure to others.  Then we are less receptive, less available, and less likely to make deeper actual connections with real people.
Are there any demographic groups in America that are particularly vulnerable to loneliness?
Psychologists expect older Americans to be most vulnerable to loneliness due to life circumstances and social conventions.  Recently, however, we have seen dramatic increases in lonely adolescents and young adults.
What advice would you give to someone who is feeling lonely or disconnected, and what steps can they take to improve their social connections and wellbeing?***
People don't need social media friends, followers, or likes!  We also don't need dozens of friends and family to connect with.  People only need a few intimate relationships to feel connected.  Those relationships need to be based on trust, shared interests, and integrity.  Taking a break from superficial relationships and making small intentional inroads towards real relationships will prove beneficial.
Dr. James Collins received bachelor's degrees in both biology and psychology from Virginia Tech in 1987. He began his post-graduate education at the University of Georgia immediately thereafter, receiving his master's in 1989 and PhD in biopsychology in 1993. While in graduate school, Collins received an exchange fellowship to the Friedrich-Alexander University (Erlangen, Germany) for 1988-1989, conducting human taste psychophysiology studies. He was also awarded a research associateship with the Air Force Office of Scientific Research in 1992 to study animal bioacoustics. A member of Sigma Xi, the scientific research society, and Psi Chi, psychology's national honor society, he joined MGA's faculty in 1995.
*https://www.apa.org/news/podcasts/speaking-of-psychology/loneliness-pandemic
**https://www.pbs.org/newshour/show/why-americans-are-lonelier-and-its-effects-on-our-health
***MGA students have access to mental health services through BeWell@MGA.