Carolyn Wynn Smalley Estate Gift To MGA To Support Endowed Professorships, Equestrian Team
Author: News Bureau
Posted: Monday, September 18, 2023 12:00 AM
Categories: School of Health and Natural Sciences | School of Arts and Letters | Pressroom | Students | Faculty/Staff
---
Macon, GA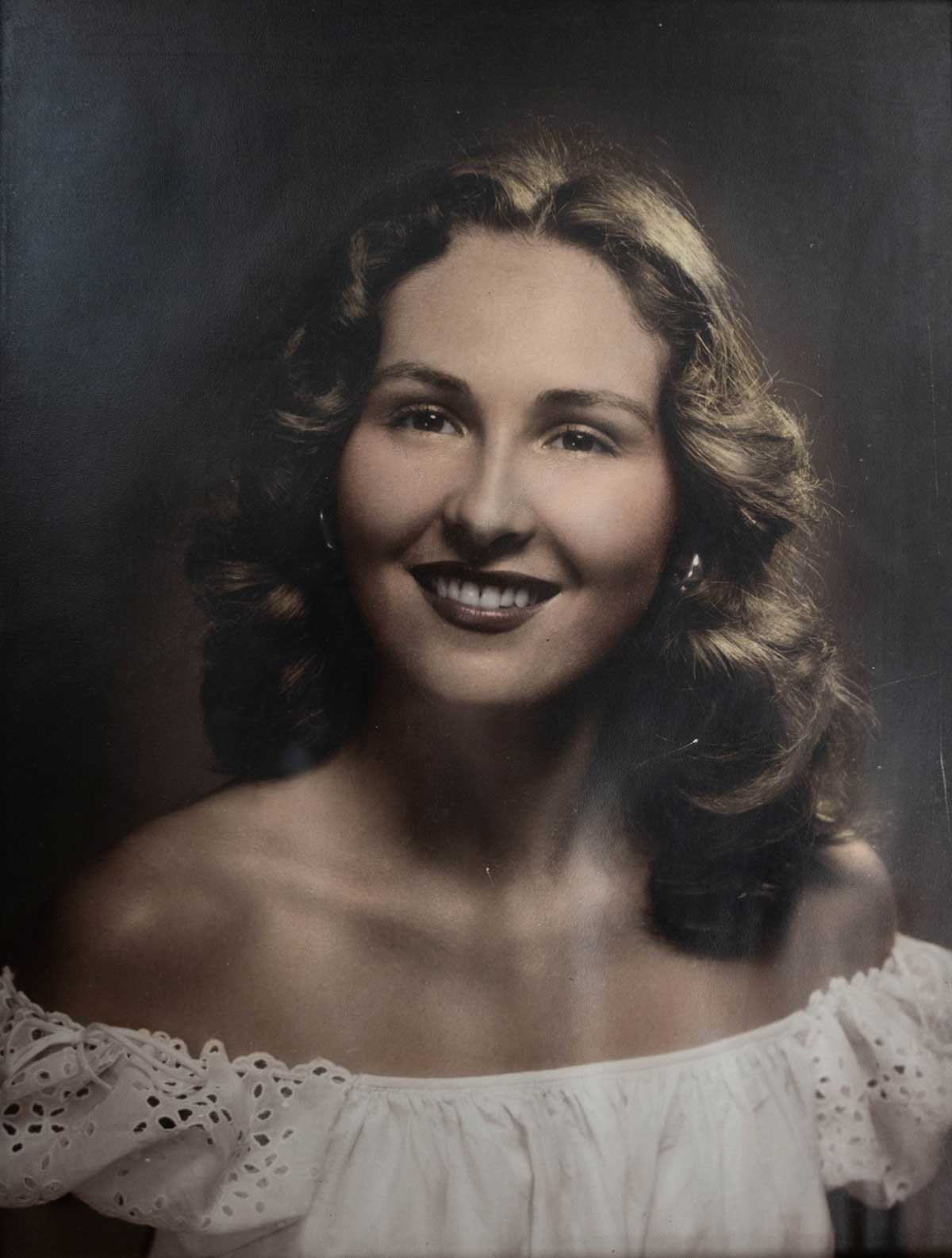 A $1.2 million gift to the Middle Georgia State University Foundation from the estate of Carolyn Wynn Smalley, a Wilkinson County woman known for her love of horses, nature, and Georgia history and culture, will fund the creation of two special professorships and develop scholarships and other support for the institution's equestrian team.
Attorney and newspaper publisher DuBose Porter, who serves as executor of her estate, recently announced the gift – the largest ever to the foundation, which is a nonprofit organization that raises and manages private donations to support the University's mission and goals.
Smalley died in 2016 at the age of 93, six years after her veterinarian husband, Frarie. As her estate was settled, some of the proceeds of the sale of her 1,200-acre Wilkinson County property – a rolling landscape on the Georgia Piedmont - were gifted to Middle Georgia State (MGA) for carefully chosen purposes reflecting her many interests.  
"This gift serves as a wonderful extension of Carolyn," Porter said. "I think she would be very happy."
Smalley's passions included nature and conservation, as well as Southern history, literature, and culture.  And so the two endowed chairs/professorships MGA is funding with her gift will reflect those interests. 
One chair will be based in the School of Health & Natural Sciences. The faculty member who holds it will teach biology courses that cover the native species of Georgia, ecology, and the importance of preserving natural lands. The other, based in the School of Arts & Letters, will teach courses in Southern studies, with content covering Georgia-specific topics in history, literature, culture, geography, and structural design.
An endowed chair or professorship is a prestigious position at a university and is typically funded by gifts from benefactors. The endowed funds support the professor's salary and academic research and activities.
"The gift from Mrs. Smalley will leave an indelible mark on the academic mission of Middle Georgia State University," said MGA President Christopher Blake. "These endowed chairs will provide transformative instruction and research into rich areas of study that will expand and nurture our understanding of our region and our state. Through our newly created Center for Middle Georgia Studies and by other means, we will be able to share remarkable achievements that will result from this most visionary of gifts from a most visionary woman."
Smalley also adored horseback riding, a hobby she continued to indulge in until she was well into her 80s. She often invited friends to bring their horses to her property (which included her main house, a historic log cabin, and stables and barns) for long trail rides.
As a reflection of that passion, the estate gift will provide scholarships to some MGA students who are part of the University's equestrian team. Based in Cochran but open to students from all five of MGA's campuses, the equestrian team is part of the University's athletics program as a club sport. Participating in competitive shows in Florida and elsewhere, the team is a member of the Intercollegiate Horse Shows Association. The estate gift will help cover expenses associated with competing and provide a stipend to the team's head coach.
Finally, MGA is using some special pieces from Smalley's historic hilltop home for the history department's material culture studies class, where students consider objects and artifacts from everyday life. Among the objects from Smalley's home currently in the material culture studies collection are a settee, secretary, corner cabinet, trunk, wooden bowl, and century old almanacs.
Boone Smith IV, a Macon-based estate planning attorney who also worked with Smalley, agreed with Porter that she would be pleased with how Middle Georgia State is using her gift.
"We wanted to do right by her and her wishes," he said, "and I think we have."